PRODUCTS

Paradise Ice Plant is one of the most modern ice plants and has one of the highest production capacities in Puerto Rico. We always have ice available and customers are well supplied during the summer and the holiday season.
We have a production capacity of approximately 160 tons of ice daily. Our industrial ice machines are brand VOGT, the most recognized in the industry.
PACKAGING
For your convenience we offer three convenient packaging sizes.
If you are a customer of Paradise Ice Plant, you always have ice of the highest quality.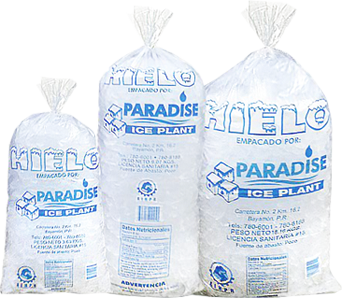 SERVICES

In addition to supplying ice to retailers and commerce in general, we also offer ice for all types of entertainment events.
Music concerts
Fairs and carnivals
Corporate events
Conventions
Parties
Tournaments
Indoor & outdoor ice merchandisers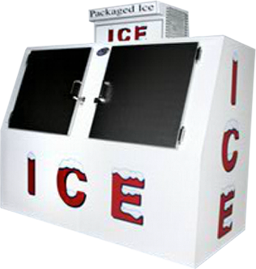 We rent ice merchandisers to preserve the ice during your event and deliver refrigerated trucks of ice if your event requires it.
Refrigerated Units for Rental